For Faculty & Staff
International study has become an essential component in a student's college education. Globalization is a foundational element of UTSA's Strategic Plan.
Globalization — the unfolding process of connections among the world's peoples, societies, and economies, ties that transcend regional and national boundaries — directs us to prepare our university community members with the technological, communicative, social, and cultural knowledge and skills that will equip them to lead and succeed in an increasingly connected world.
In order to develop our students into active members of a connected society, UTSA depends on its faculty and staff to take leadership in preparing faculty-led education abroad experiences and then encouraging and preparing students to take advantage of these opportunities.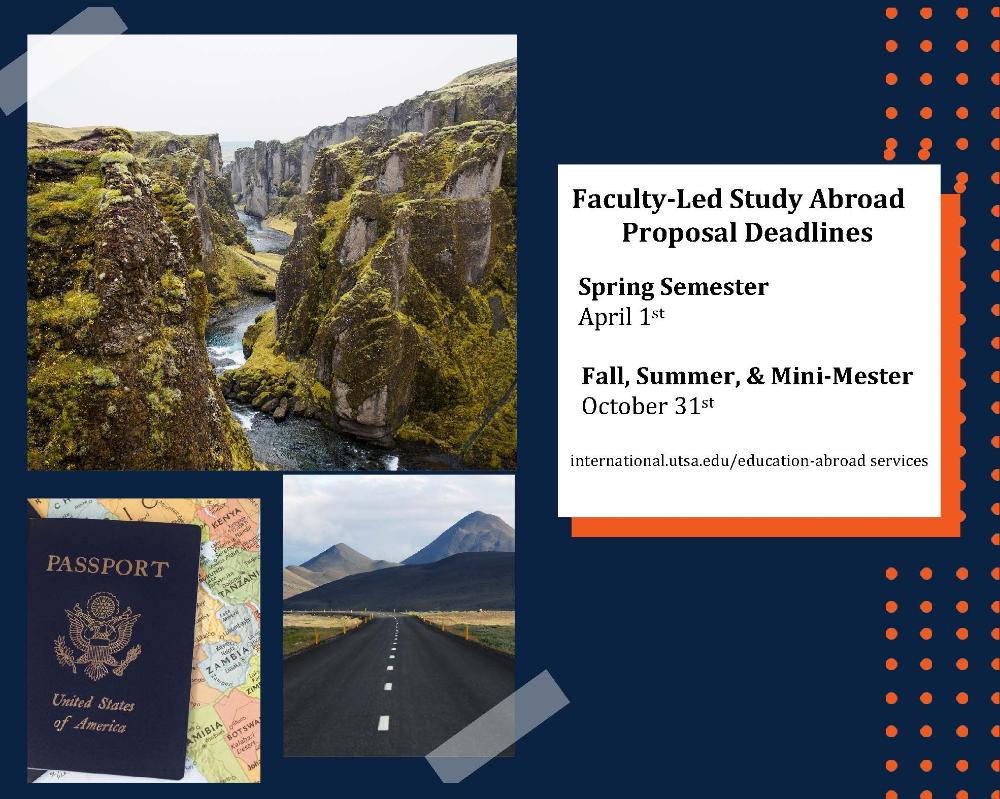 These resources are available to all faculty and staff: