Share Your Experience!
Meet with your Education Abroad advisor after you return to see how you might be able to share your study abroad experience.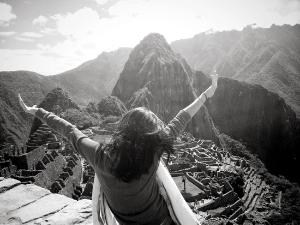 Some ideas:
Join one of UTSA's many international student organizations.
Help plan International Education Week.

Create a presentation about your experience for one of your classes.

Offer to volunteer for UTSA Education Abroad at our study abroad events.

Offer to be a speaker for community groups such as the Boy Scouts, Girl Scouts, or Chamber of Commerce.