Study at UTSA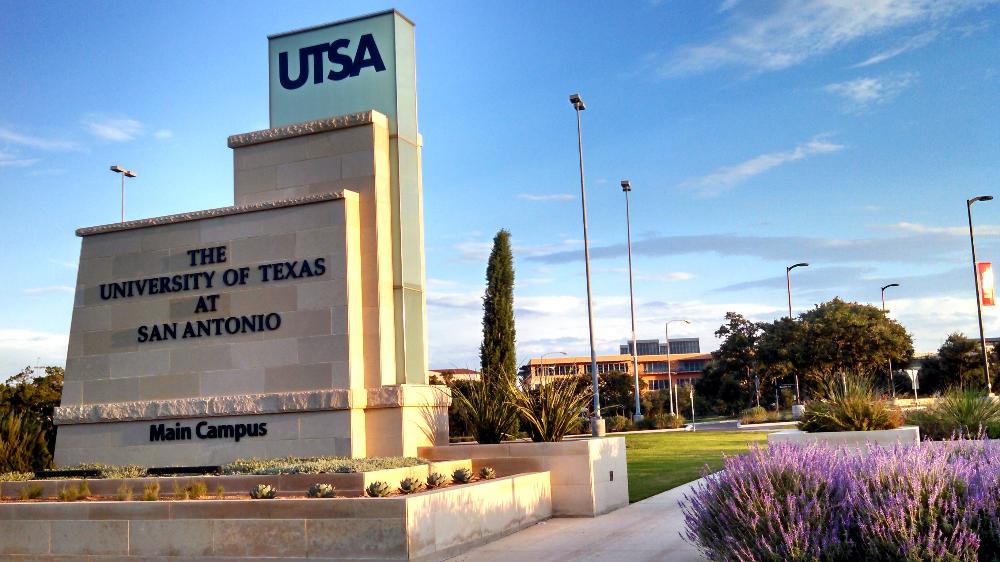 Why study at UTSA?
The University of Texas at San Antonio is an emerging Tier One research institution with nearly 30,000 students. It is the largest university in the San Antonio metropolitan region.
One of the top 400 universities in the world and one of the top 5 young universities in the United States.
- Times Higher Education
Number 1 cybersecurity program in the United States.
- Hewlett-Packard/Ponemon Institute
One of the top 5 undergraduate business schools in Texas.
- Bloomberg Businessweek
See more about breakthrough research at UTSA:
https://www.youtube.com/watch?v=TI-LFEmyLB4
Take a Virtual Tour
UTSA has two primary campuses: the Main Campus and the Downtown Campus.
Take a tour!
Campus Life
Outside of class, UTSA will keep you busy with a campus full of activities. Watch a movie at the University Center, go wall climbing at the Rec Center, or join one of nearly 400 student organizations.
University Center
http://www.utsa.edu/uc/
Campus Recreation
https://campusrec.utsa.edu/
Student Organizations
https://utsa.campuslabs.com/engage/Organizations
Roadrunners Football
https://youtu.be/Yss5uJR_2ck
Activities Near Campus
https://youtu.be/dNp-gLUUWtM
Page quick link:
http://studyabroad.utsa.edu/?go=IncomingStudyUTSA